How can a 30 storey, large footprint tower be experienced in a smaller, more intimate way?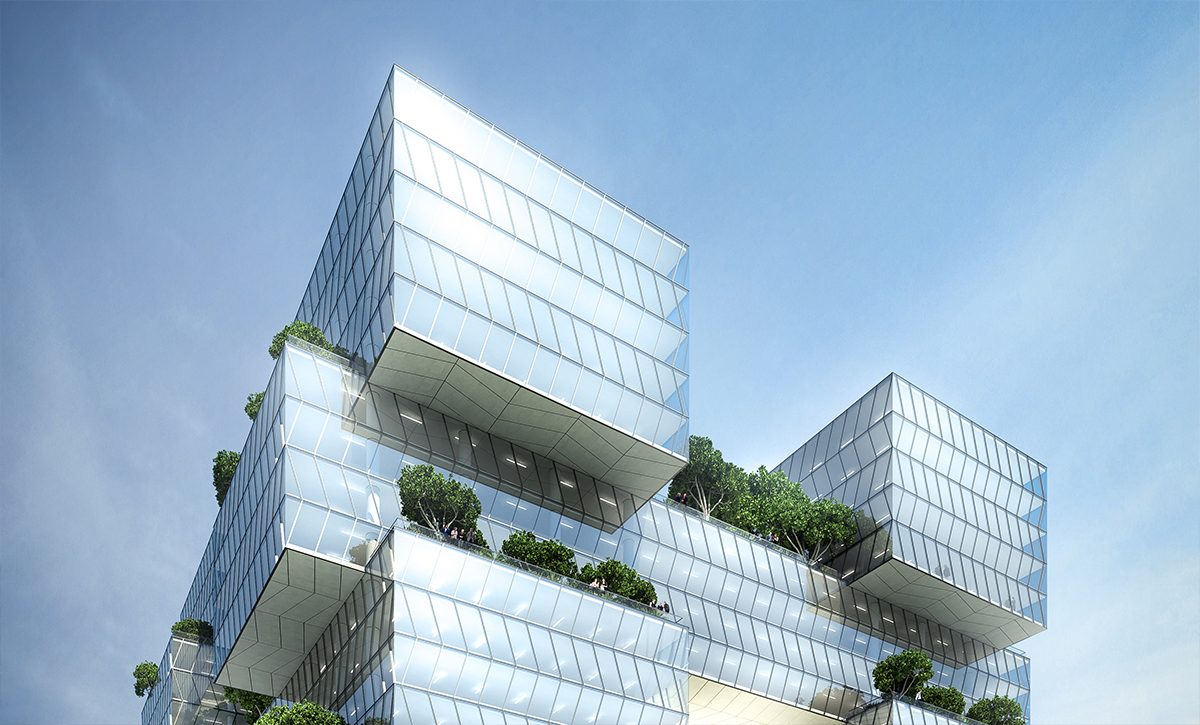 | | |
| --- | --- |
| STATUS | PLANNING APPROVAL |
| GDV | K$450m |
| CLIENT | CONFIDENTIAL |
| LOCATION | PORT MORESBY, PAPUA NEW GUINEA |
| PROGRAM | 3 LEVEL RETAIL PODIUM, 1M SQFT OFFICE SPACE |
The Vision City Tower is a 1 million sqft office tower that forms Phase 3 of the four phased Vision City development in Port Moresby, Papua New Guinea. Developed in collaboration with Design Network Architects, the tower stands as a network of 'super-clusters' (stacked floor plates), interlaced around a central core. The design brings together the efficiency and flexibility of highly rational rectilinear floor plates stacked 3-5 levels high alongside umbral outdoor spaces which allow 'informal' work and gathering spaces 'outside' the confines of the 'formal' work spaces.
Highly layered and interconnected, with deep overhangs and semi-naturally ventilated circulation zones, the building stands as a tropical response to the traditional office tower.
The project is currently progressing through statutory planning approvals.